Amy S. Rose, MS, APRN, FNP-BC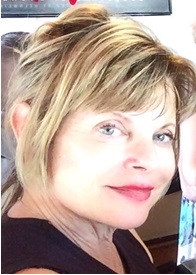 Amy S. Rose, a dedicated Nurse Practitioner, is pleased to return to Longmont to continue her forty-year commitment to helping patients.  "I am so happy to be with Dr. Hinman and I look forward to seeing patients from my previous practice with Dr. Pat Wherry and the new people I will meet."
Amy began her medical career as a Licensed Practical Nurse in a medical-surgical unit of Coral Gables (FL) Hospital.  An honors graduate of the University of Miami School of Nursing, shestaffed pediatric and adult critical and intensive care hospital care and then concentrated her work in the field of gastroenterology, ultimately serving asdirector of the second-busiest free standing endoscopy center in the United States.  While attending graduate school at the University of Colorado Health Sciences Center, Amy worked at the Gastroenterology Lab at Avista Adventist Hospital in Louisville.  After receiving her Masters in Nursing Degree in Family Practice, she served as a Family Nurse Practitioner with Dr. Pat Wherry in Longmont before moving to Florida and practicing in Homestead (FL).
Board Certified as a Family Nurse Practitioner, Amy is a member of the American Academy of Nurse Practitioners, Sigma Theta Tau International Honor Society of Nursing, and the Society of Gastroenterology Nursing.
A long-time professional dancer and pilates instructor, Amy is committed to fostering health through a balance of diet, exercise and preventative medical care.  Married to Lonny Rose, she is blessed with five children, four grandchildren and three dogs (Pixie, Monty and Mackenzie).